For those of you not used to fancy acronyms, or didn't attend Hiram College, AVD stands for Alumni Volunteer Day and functions in conjunction with Hiram College Campus Day the first Saturday in September. More informally, it means we pack up the car with family and head out somewhere to do volunteer work for a few hours and be the general do-gooders our alma mater tried to inspire us to be. This year, AVD events were held in such exotic locations as: Minneapolis-Saint Paul, Washington DC, San Francisco, Atlanta, Baltimore, Boston and Toledo. Everyone is jealous of the Toledo events.
The last two years, the Twin Cities group ventured out to the Como Woodland School to douse ourselves with poison ivy, spread mulch and generally get stabbed in the thumbs by buckthorn. This year, after some last minute issues, we went to Second Harvest Heartland in the western suburbs (SUBURBS!) to do whatever the Upper Midwest's largest hunger relief organization asked of us, like wearing a hairnet on my chin. I don't know if that was actually required, but I'll do just about anything for a free commemorative event t-shirt.
Things I learned this year:
1. Tortillas are like snowflakes. No two are identical and I'm really good at catching them on my tongue when dropped from 10,000 feet.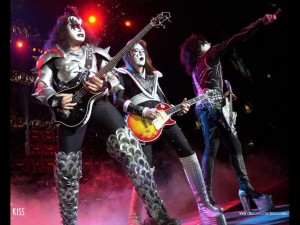 2. I want to Rock n' Roll all night and pack tortillas every day. Of all the skills I developed from my liberal arts education, nothing prepared me more for today's work at Second Harvest Heartland like the four years I spent scrubbing pots in the deep sink, changing milk bags and wearing a stinky red polo shirt for the Hiram College Dining Services.
3. Nearly 600,000 people in Minnesota and western Wisconsin are food insecure. To put this in perspective, the population of Minneapolis is 387,753 and Saint Paul is 288,448. Individuals and families who don't know where their next meal is coming from, have to decide between paying rent and buying groceries or can't generate enough income from part-time jobs are considered food insecure.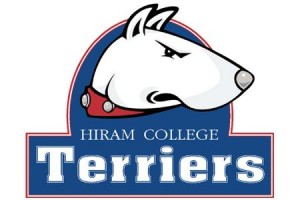 4. Nobody can pronounce Hiram. I have yet to do an AVD event where the coordinator pronounced Hiram correctly. There are approximately 44 phonemes in the English language. Which by the transitive property, means there are 1,687,846,998 ways to pronounce Hiram College.
5. It doesn't violate child labor laws if you don't pay them. Organizations such as Second Harvest Heartland have excellent volunteer programs to help keep their costs down. Today was a family day at the facility and our small group from Hiram worked with kids and parents from around the greater metro area to pack tortillas and onions.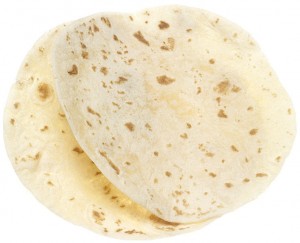 6. Speaking of tortillas and onions. Based on our work today, each individual packed an average of 99 meals for food insecure people. Hopefully that meal won't just be tortillas and onions, unless, of course, they're into that sort of thing.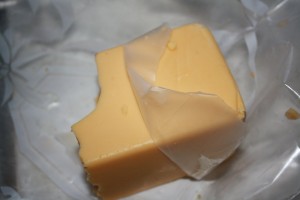 7. Recently, Fox News commentator Thomas Kersting suggested that child hunger is a teaching moment for parents. He proudly reinforces the shame of being food insecure. As someone who spent some time eating government cheese as a child and wondering why my mom's money looked different, maybe the solution is simple. Since these hungry children aren't going to get food in his world, the government could sell the new surplus of government cheese and wipe out the deficit.
8. Over two hundred and fifty people participated in Hiram College AVD across the country. This is more people than were in my graduating class and I suspect that less than 18.2% of them were hung-over this morning—violating Hiram's long venerated tradition of doing everything before noon with a hangover.
So that's it. I probably learned a whole bunch more but I think that's enough for today. As we all know, beer tastes better after doing some work, and, well, I did go to Hiram.